Large format printing, wall art & exhibitions.
The largest format printing under one roof. Perfect for any application that requires a stunning impact.
UK wide removal and signage installations.
The possibilities are endless.
High impact exhibition and large graphics.
Our fully equipped studio is ideal to help you realise your large format printing dreams, perfect for high impact and outstanding graphics that will enhance any exhibition hall, office walls or any application you may require.
From concept artwork and proofing, through to manufacture and installation, we can make your ideas and designs a reality.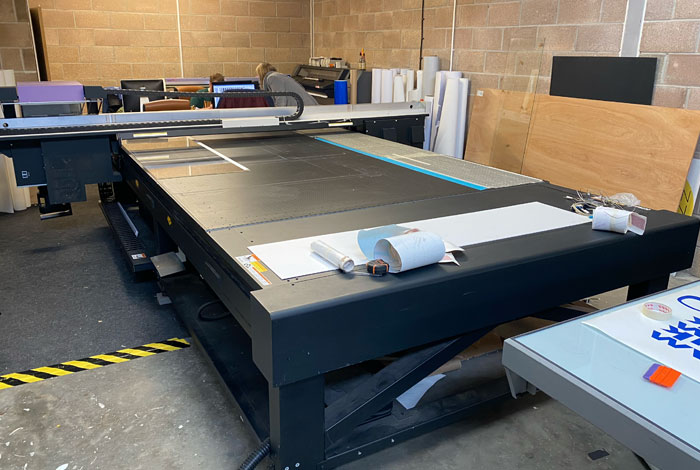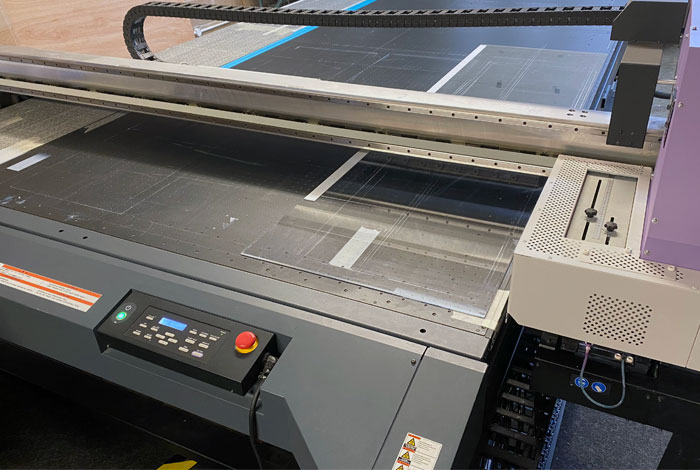 We have the capabilities to print any size of super wide graphics and wall art on almost any material.
Top of the range equipment.
Take advantage of our super versatile large format printing and plotting machines to ensure an exceptional level of quality that large format printing requires. The JFX500-2131 is equipped with Mimaki's latest print head and UV LED technology. Mimaki's exclusive head control technology delivers an amazing high print quality. This combination of "Speed" and "High quality" is essential for large format printers.
UK wide removal & installation service.
Fully qualified and safety certificated engineers, trained to operate boom and lifts for signage removals and installations.
IPAF trained for height access applications.